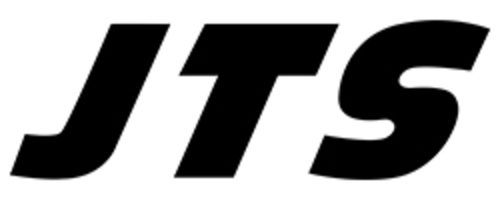 UF-20S
The UF-20S single channel receiver is our flagship model. It offers True Diversity reception over a massive 75MHz frequency range. Mamy high end features are included such as extended opperating distance (200-480m), REMOSET remote control over 2.4GHz
PRODUCT DESCRIPTION
UHF Single Channel Wideband True Diversity Wireless Receiver
KEY FEATURES
* Preset 15 groups each of up to 63 compatible channels
* User programmable 6 groups each of 64 channels
* Free space scan function
* JTS Patented obstacle-free RF
function synchronizes a transmitter by pushing a button
* JTS LCX circuit design technology minimizes companding noise
NEWEST FEATURE:
* The is now not only sends the
frequency data but also transmitter's RF power, sensitivity, low cut, key lock and user's name.
* RF "NO SIGNAL" alert function.
* AF "MUTE" alert function.
* Transmitter "LOW BATTERY" alert function.
* Built in equalizer
SPECIFICATIONS
Frequency response:
50Hz - 18kHz with High-pass filter
Net Dimension (WxHxD):
212 x 44 x 213.9mm
Sensitivity:
6dBμV, at S/N > 80dB
Frequency Preparation:
PLL Synthesized Control
Display Contents:
Group, Channel, Frequency, Antenna A / B, RF / AF Level Meter, Mute Display, Transmitter Battery Status, REMOSET ID Number, User Name, Squelch
Audio Output Level:
Maximum 6dBu
Squelch:
Pilot Tone & Noise Mute
Output Connector:
1x XLR Balanced Socket, 1x 6.3mm Unbalanced Jack Socket
Carrier Frequency Range:
606-681MHz
Chassis:
1/2U Standard Width Metal Chassis, 1U Standard Height
AF Output Impedance:
600Ω
Frequency Setting:
JTS Patented obstacle-free RF Remoset
Receiving Mode:
True Diversity
Bandwidth:
60-75MHz Wideband
Preset Channels/Groups:
* From group 1 ~ 15 up to 63 interference-free compatible channels. * 844 preset channels / group and 3000 selectable frequencies across 63 to 75 Hz Bandwidth. * User programmable from U1 ~ U6 each of 64 channels reserved.