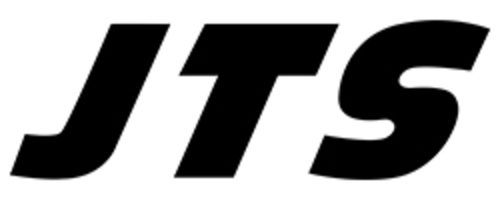 SX-7S
The SX-7S is a switch enabled Cardioid,rotationally symmetrical about microphone axis, uniform with frequency Dynamic microphone .Frequency range of 50Hz - 16kHz. This microphone is perfect for high quality vocal reproduction. Supplied in a box with leather pouch and clip. Black flat top grille design.
Commodity Code: 8518100090
PRODUCT DESCRIPTION
Dynamic Microphone with on/off switch
KEY FEATURES
The SX performance series is designed with JTS newest capsule SAM-8LN. The capsule is machined and assembled on solid steel bar for maximum accuracy and therefore acoustic characters. The precise engineering assures outstanding performance. The smooth frequency response across the full spectrum and accurate directional character provide maximum gain before feedback.. The advanced mechanical design minimizes handling noise.
SPECIFICATIONS
Frequency response:
50Hz - 16kHz
Microphone Type:
Moving Coil Dynamic
Polar Pattern:
Cardioid,rotationally symmetrical about microphone axis, uniform with frequency
Sensitivity (at 1kHz):
-77dB*(0.14mV)*0dB
Phasing:
Positive pressure on diaphragm produces positive voltage on pin 2 with respect to pin 3
Connector:
3 Pin Male XLR
Case:
Metallic enamel-painted die cast metal body with hardened, Matte-finished steel grille
SX-7S:
Equipped with magnetic reed switch