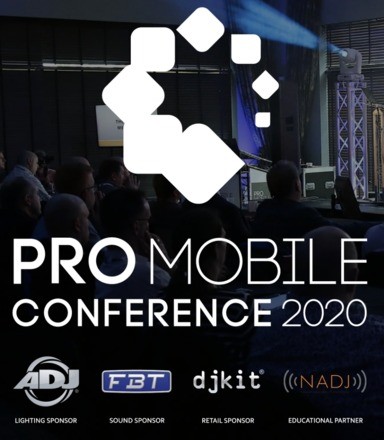 Pro Mobile Conference 2020
DATE:
Sunday 29th March- Monday 30th March 2020
LOCATION:
Village Hotel Solihull The Green Business Park, Dog Kennel Lane, Shirley, Solihull B90 4JG
The Pro Mobile Conference is for you!
The Conference is a unique event which offers professionally minded mobile DJs the opportunity to spend two full days focused on learning and networking. Its dynamic blend of high-calibre speakers, inspirational keynotes, practical teaching, open-minded idea sharing, and social aspects have resulted in universally positive feedback from every delegate who has ever attended. Not only has the event proved popular with attendees, but it has also had an immensely positive impact on many of their businesses.
For the 2020 Conference 100 mobile DJs from across the UK and Ireland will gather together at The Village Hotel, Solihull, near Birmingham to focus on their businesses instead of working in them. They'll learn about how to both improve their PERFORMANCE as a DJ and how to maximise the PROFITs of their business. They'll look past where they are now to where they want them to be and, with the help of guest speakers from both inside and outside the industry, put plans in place to get there.
FBT is proud to be the 2020 sound sponsor.

OFFICIAL SITE
Village Hotel Solihull
The Green Business Park,
Dog Kennel Lane,
Shirley,
Solihull
B90 4JG
29 March - 30 March 2020
10:00 to 18:00