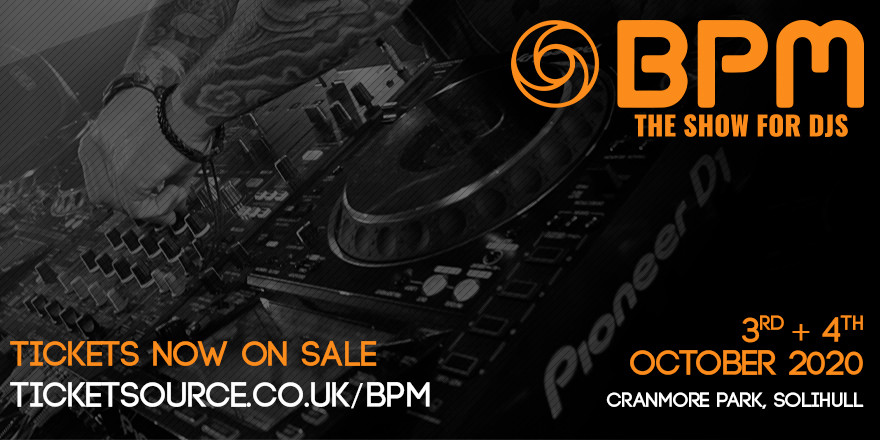 BPM 2020 - The Show for DJs
DATE:
Saturday 3rd and Sunday 4th October 2020
LOCATION:
BPM 2020 Cranmore Park, Cranmore Avenue, Shirley, Solihull, West Midlands, B90 4LE
BPM 2020

The first BPM took place way back in 2007 and attracted over 2200 visitors for two days of equipment demonstrations, networking, seminars, workshops, live performances and DJ sets. A second event in 2008 firmly cemented BPM's place in the industry calendar.
From 2018 the show continued with new ownership but it was relocated (still in Birmingham) to Cranmore Park.
The weekends of BPM 2018 and BPM 2019 attracted over 2000 visitors each! With Major Brands such as FBT , JTS and StageCore on display and demonstration.
The 2020 BPM DJ Show will be held once again at the fantastic Cranmore Park on Saturday and Sunday the 3rd and 4th of October. it is sure to be a sell out so get your Tickets now! GET TICKETS

Cranmore Park
Cranmore Avenue,
Shirley,
Solihull,
West Midlands,
B90 4LE


GET TICKETS